Garage Door services are always 10% OFF for ALL SENIORS.
Calgary garage door Repair, installation & Parts
We repair, service and sell residential and commercial overhead garage doors and openers.
Garage Door Repair, Service and New Installs
Do you have a garage door problem? We have the solution!
Design Your Perfect Garage Door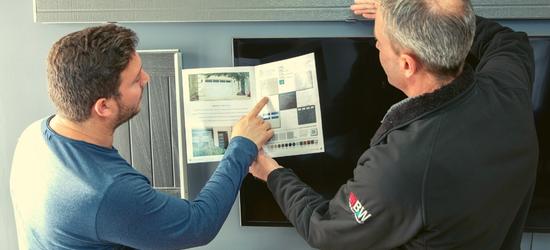 B&W Garage Door is proud to offer homeowners with a large selection of highly reliable, functional, and cost-effective new garage doors. Each collection  features a unique combination of style and color options to meet your design aesthetic.
Need same-day service to fix your garage?
If you find yourself in need of repairs make sure you call B&W.
We have more than 20 years' experience installing, servicing and repairing residential and commercial overhead garage doors in Calgary. Need same-day service to fix your garage?
Wide Selection of Garage Doors & Parts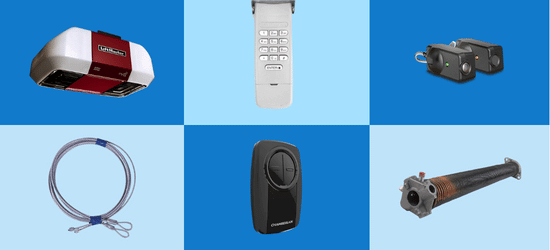 We have a huge selection of parts in stock at great prices for pick up. If you're handy and just want to repair it yourself, Contact us any time and we are here to help you in any way we can. Find replacement parts.
opener that fits your family's lifestyle and needs
LiftMaster® garage door openers offer a broad selection in performance, features, and durability – more so than any other opener brand. Explore our openers.
Serving The Greater Calgary Area
B&W Garage Doors Specialists are proud to provide 24/7 garage door repairs in Calgary and surrounding areas including the following cities and neighborhoods: Airdrie, Crossfield, Chestermere, Strathmore, DeWinton, Okotoks, Langdon, Cochrane, Bragg Creek, Canmore, Arbour Lake, Haysboro, Fairview, Walden, Cougar Ridge, Capitol Hill and Hillurst just to name a few.
GET THE PERFECT GARAGE DOOR FOR YOUR HOME
Large selection of highly reliable, functional, and cost-effective new garage doors.
Modern Garage Doors
Looking for clean lines and classic functional details? Our modern style garage doors are a great option. Let's help you select modern wood-look garage doors to fit your home's architectural style. – Explore Modern Doors>
Traditional Garage Doors
B&W has the best selection of traditional garage door styles in Calgary Area. Traditional steel garage doors in standard & non-standard colours. Explore our Traditional Garage Doors
Carriage Garage Doors
The owners of a charming country style house are looking for a garage door that suits it perfectly, the rustic charm of the carriage house and the modern convenience. Explore doors >
Get help from a garage door expert today!