When you are in need of garage doors service it's no laughing matter. If a garage door is stuck open on one of Calgary's many bone-chilling arctic nights you need someone there pronto to correct the situation to prevent your home's expensive heat from draining into the atmosphere but also to restore your home's security profile, of which the garage door is the biggest single component. But there's more to garage doors service than freeing a stuck door. A lot more.
Get a free estimate for Garage Doors Service  @ 403-275-6048
Dependable, Affordable Garage Doors Service in Calgary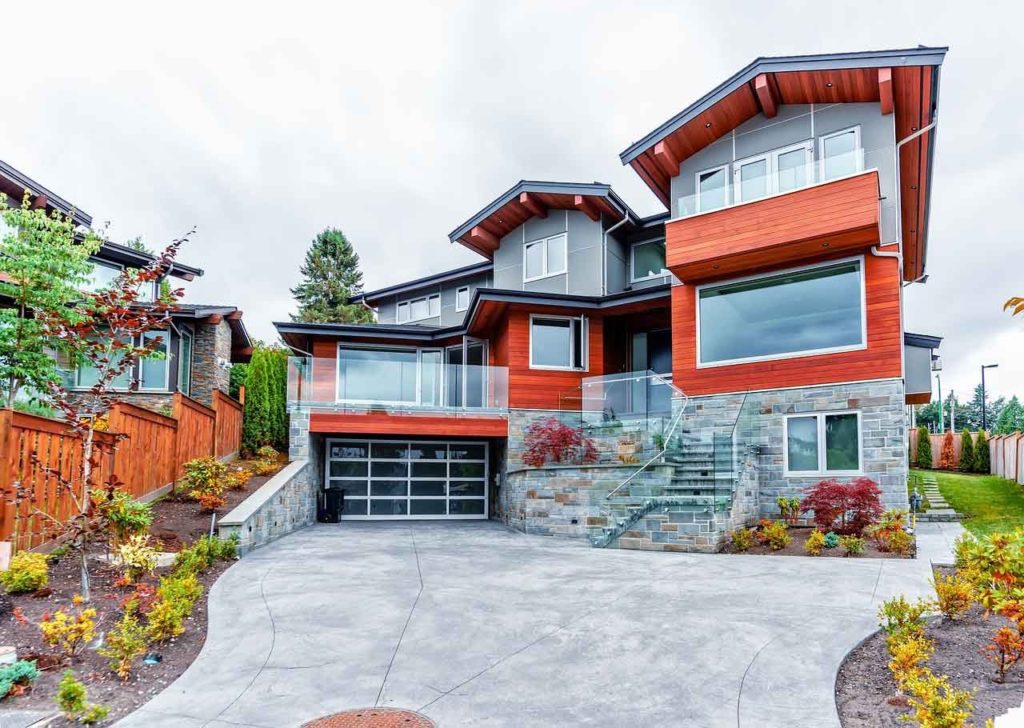 When most folks think of garage doors service they think of the kind of emergency situation outlined above. But there's far more to garage door services than coming to the aid of our customers when an emergency situation arises, such as:
Garage Door Installations
Garage door installations are the bedrock of our business. For our residential clients we install wood garage doors, steel garage doors and more as well as garage door openers, all related parts and remotes. For our commercial customers we install sectional steel garage doors, rolling steel doors, rolling sheet doors, aluminum garage doors as well as all related components.
Installations are handled by our experienced, highly qualified garage door technicians each of whom was chosen by us for their skill and professionalism. Each installation is given the attention to detail it deserves so you can be sure we get it right the first time.
Call B&W Garage Doors Specialists @ 403-275-6048
Garage Door Repairs and Maintenance
There are many reasons a garage door repair. But whatever the reason B&W Garage Doors Specialists make a pinpoint diagnosis of the problem, present you with an accurate, transparent quote and perform the repair work effectively and efficiently so your house or business can get back to normal as quick as possible.
Of course the best way to avoid costly repairs is to schedule regular maintenance for your garage door. This will prevent most problems from occurring and small problems from growing into big problems. Ask us about our convenient, affordable maintenance plans for your residential or commercial garage door.
24/7 Emergency Service Garage Door Service
Because there are times when the door will get stuck open on the coldest night of the year we offer full 24 hour a day 7 day a week emergency garage doors service for the residents of Calgary. If you need help regardless of the time of year or time of day call B&W Garage Doors Specialists. We respond promptly and we fix the problem quickly and completely. Garage door problems that can require emergency service include:
Broken springs – Broken springs can effectively disable the door and should never be repaired or replaced by anyone other than a properly trained technician.
Motor failure – A failed motor can force you to open and close the door manually which is both inconvenient and dangerous for those who lack the size and strength to do so easily.
Broken rollers – Broken rollers can cause the door to come out of its track. The average garage door weighs several hundred pounds. It's crucial that it's always set properly in its tracks.
Malfunctioning auto-reverse – The auto reverse is a vital safety component and if it's malfunctioning it needs to be fixed right away.
All these situations and more call for fast, effective emergency service and no one is better than B&W Garage Doors Specialists in Calgary.
At B&W everything we do is in the service of our primary goal of 100% customer satisfaction. That includes installation, part replacements, emergency services and everything in between. Call us today to learn more about our maintenance plans or to schedule service, repair or maintenance of your garage door.
Call B&W Garage Doors Specialists @ 403-275-6048 for maintenance plans or to schedule service, repair or maintenance of your garage door in Calgary